Ginger Jack is a 100% organic, non-alcoholic ginger drink that is traditionally made in Antwerp. It contains no less than 48% cold-pressed ginger, (8% turmeric), fresh mint, lime, lemon, (cane) sugar and a subtle herbal bouquet.
Regular price
Sale price
23,95
Unit price
per
Sale
Sold out
FREE SHIPPING FROM 2 BOTTLES

HOME DELIVERY WITHIN 4 DAYS

LIBIDO FLAKE-UP OPTIONAL
View full details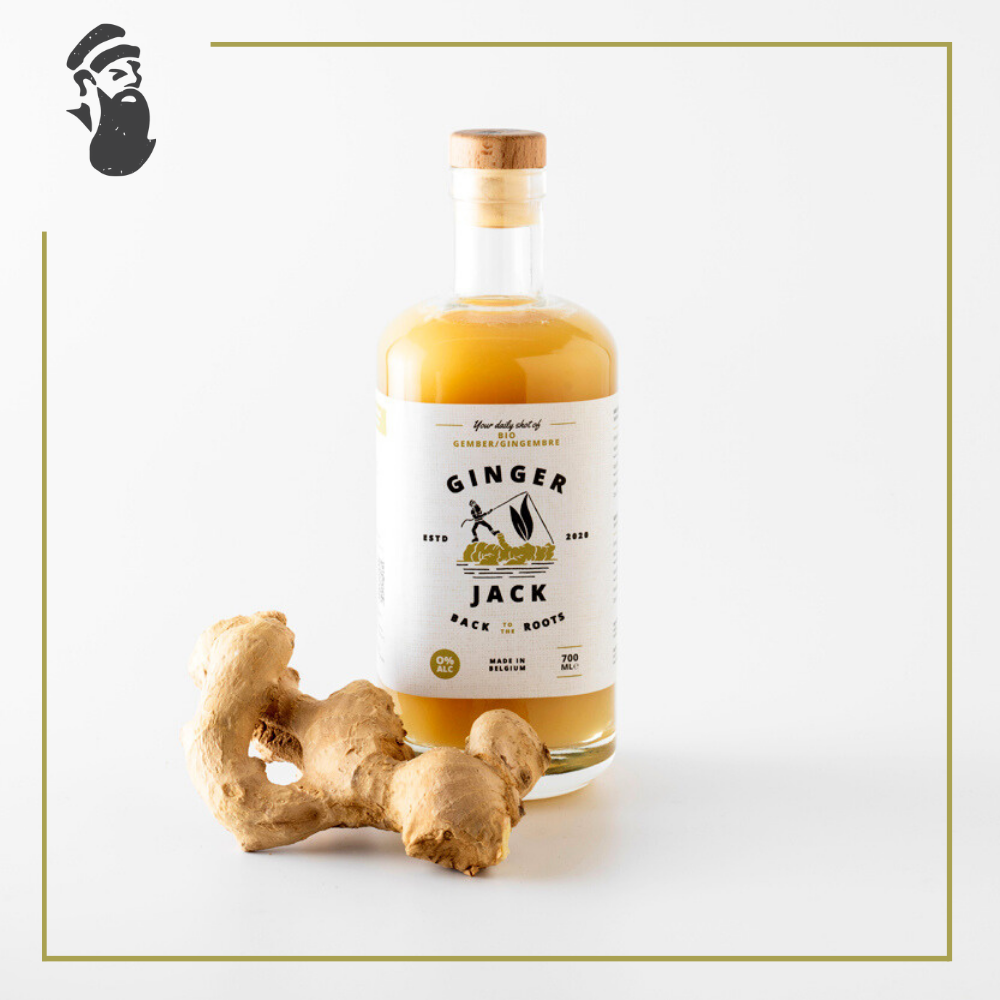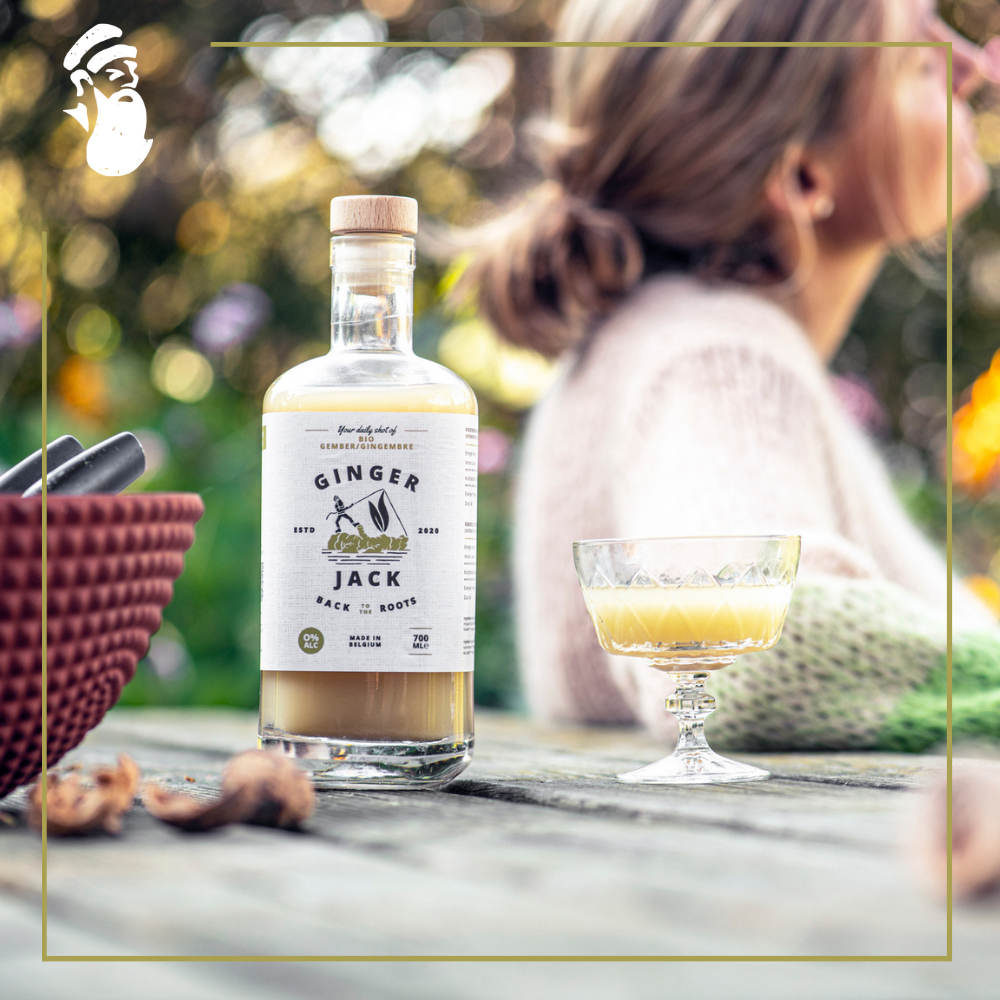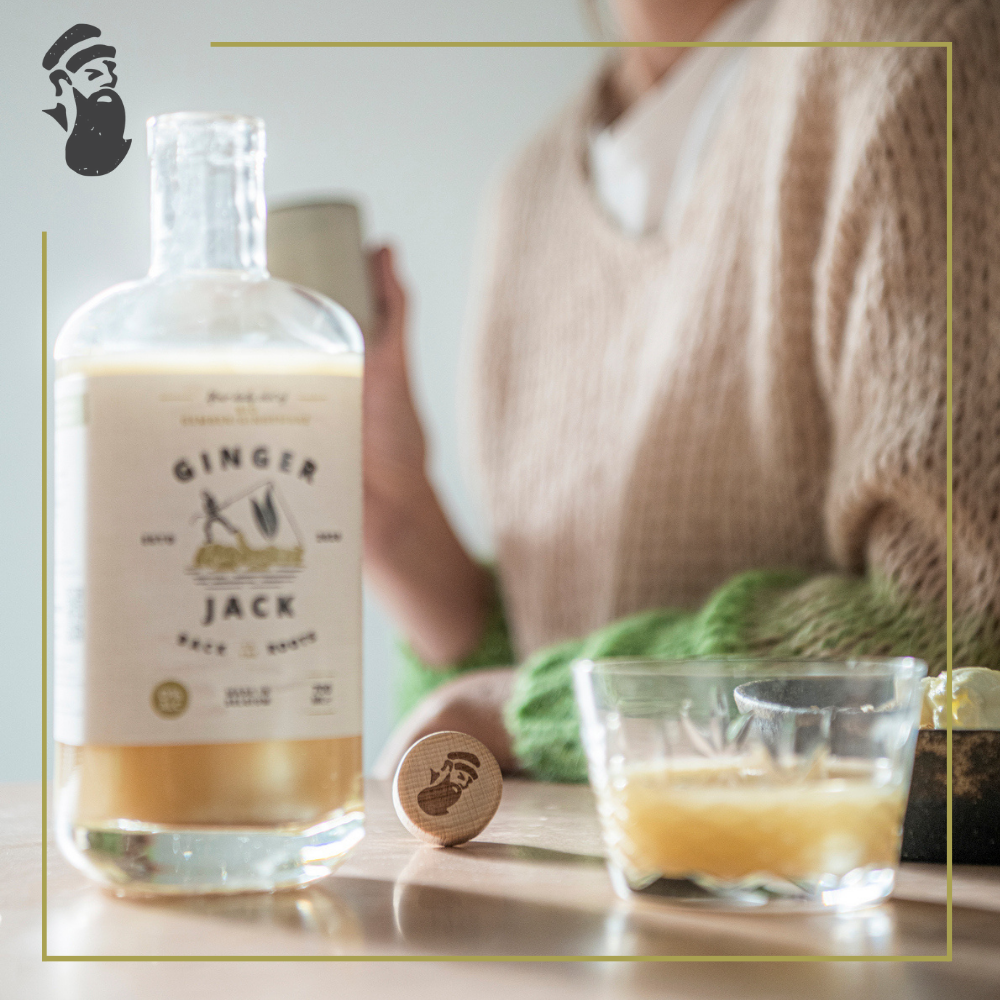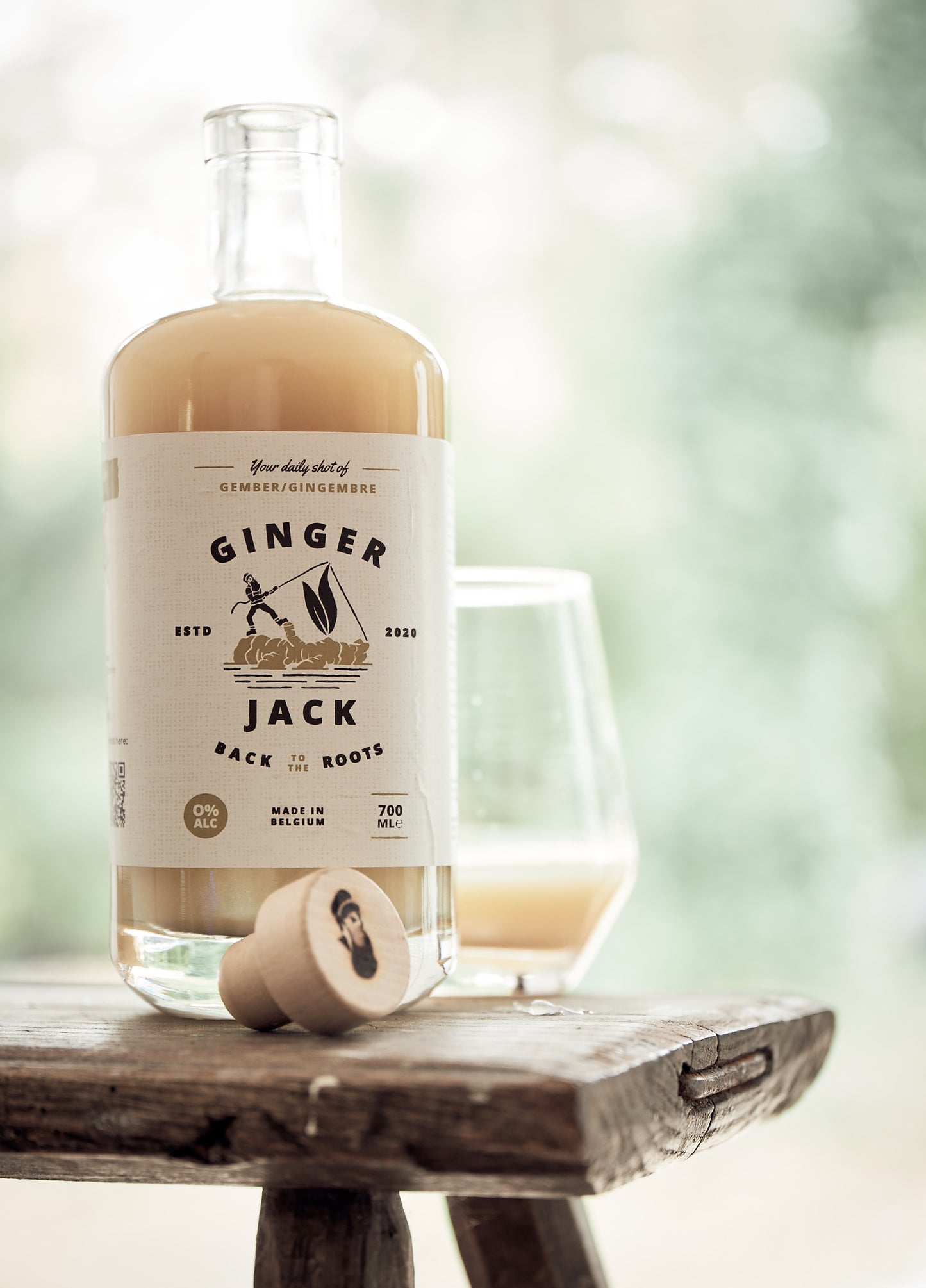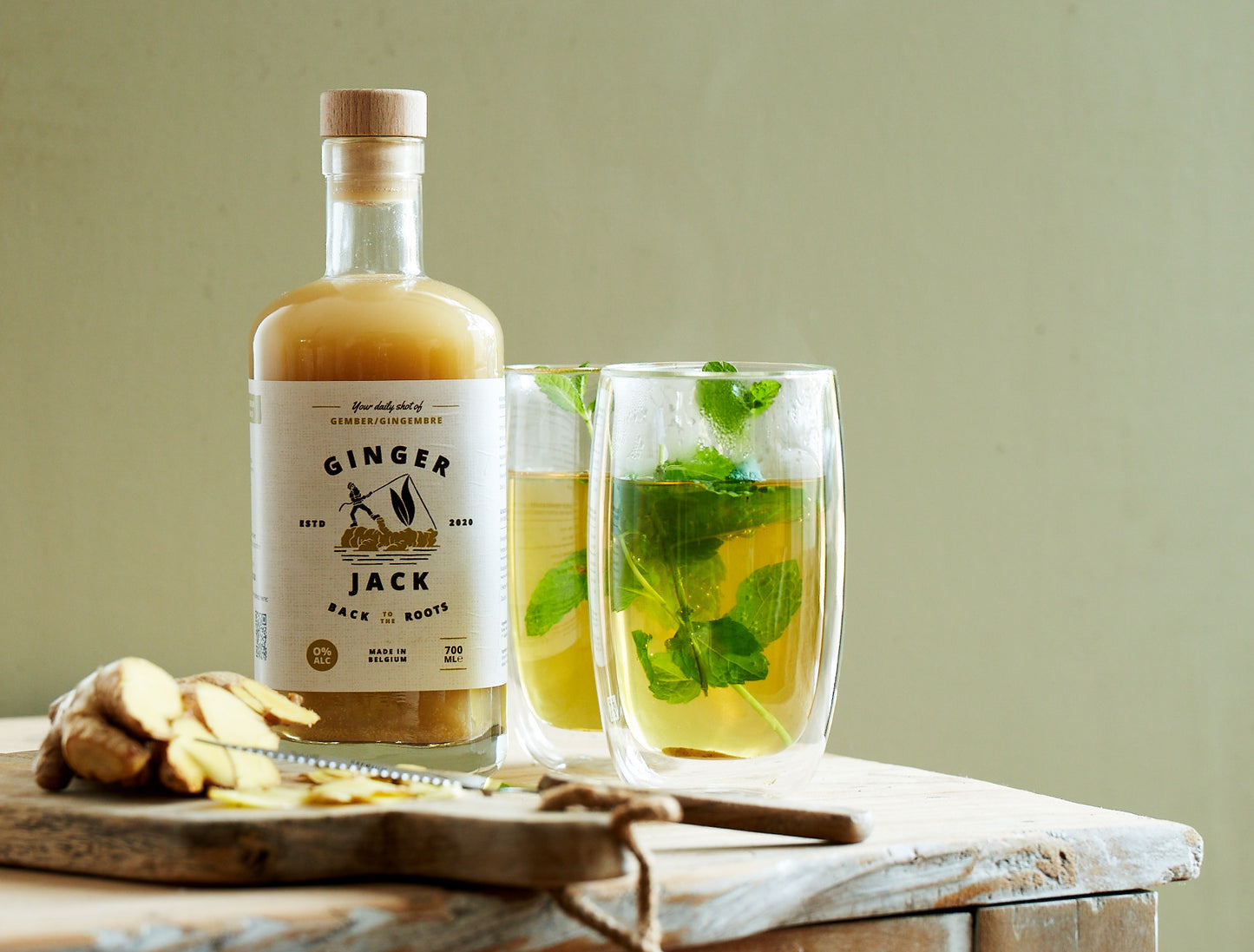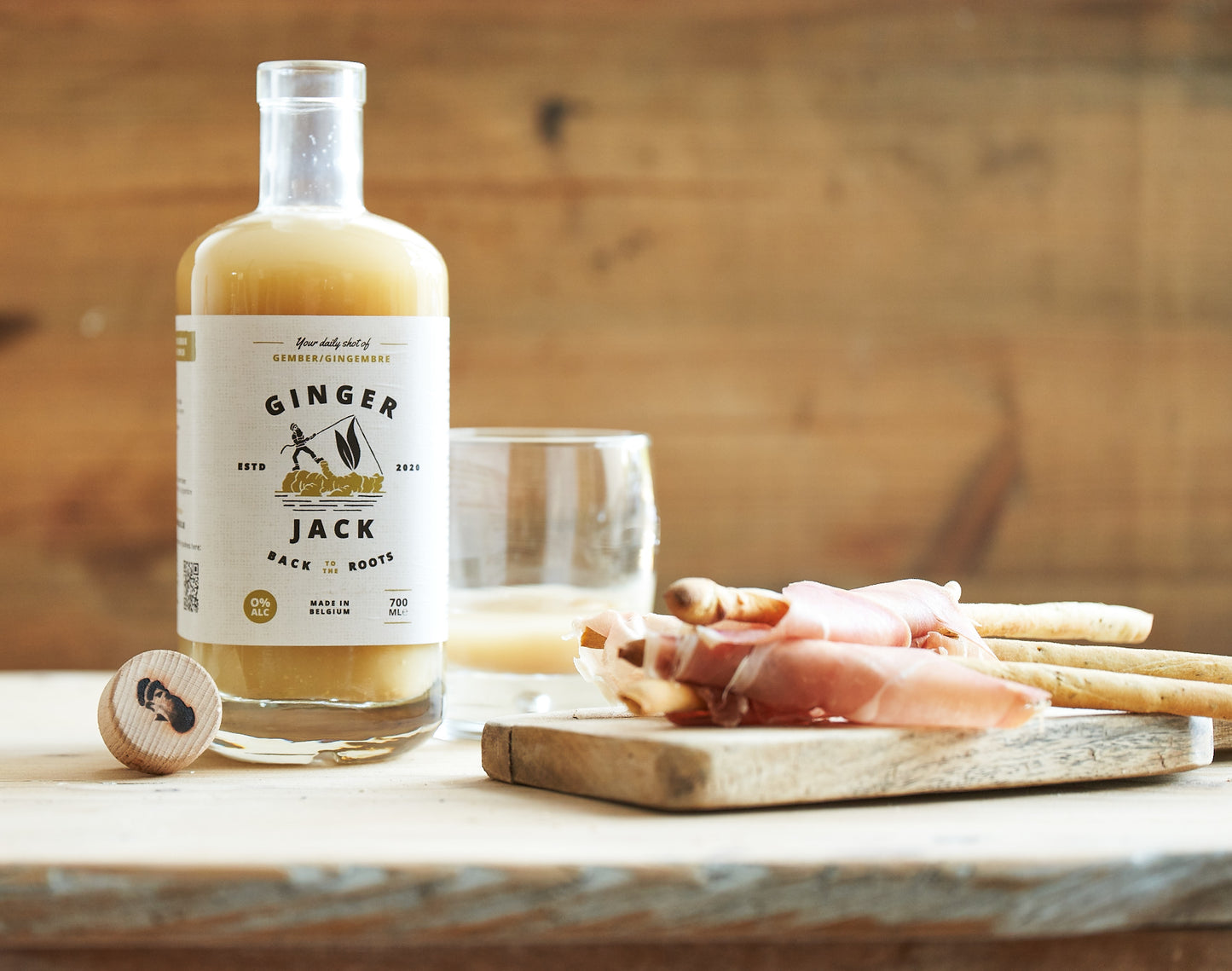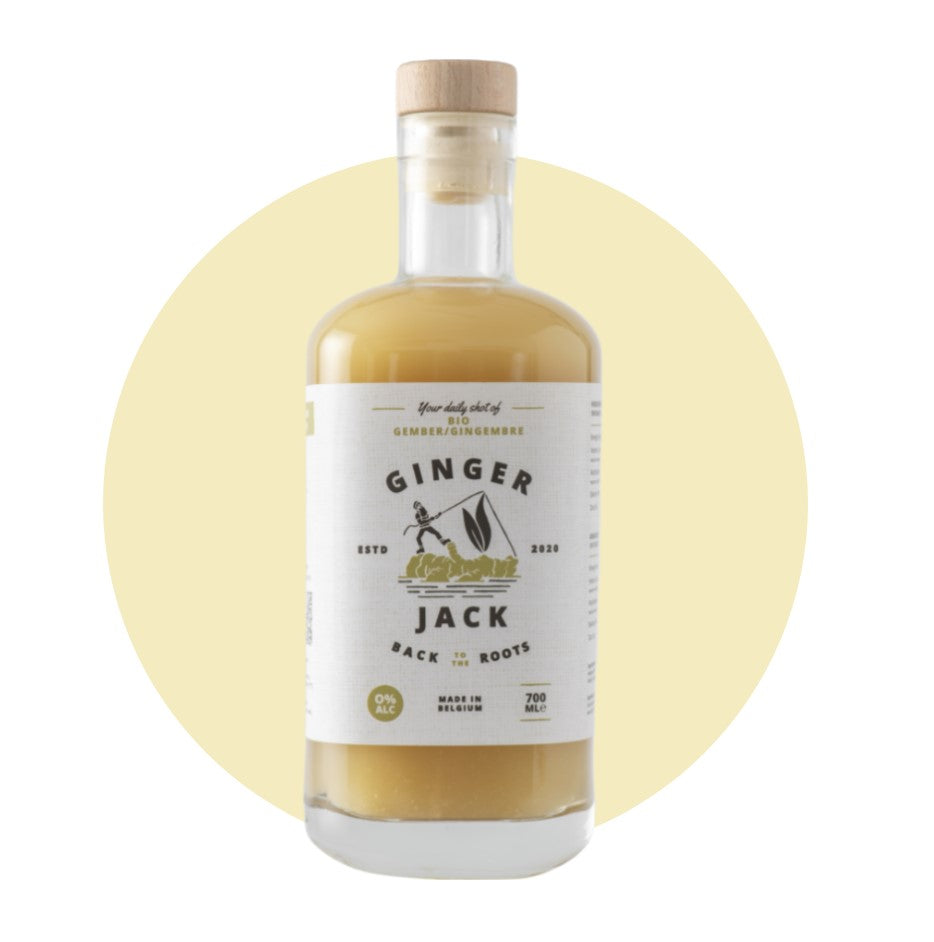 IN ITS PURE
No contorted faces at Ginger Jack, this ginger juice is delicious on its own. Bottoms up!
TONICSKE DABEI
Sometimes a classic combo is all you need. Finish with an ice cube and everything is ready for a delicious apero time.
COCKTAIL/MOCKTAIL
Foodies in the room? A (non-alcoholic) cocktail is guaranteed to get better with a generous shot of Ginger Jack.
SWEET DREAMS ARE MADE OF TEA
Difficult sleeper? A Ginger Jack sleeping tea lulls you into a soft sleep.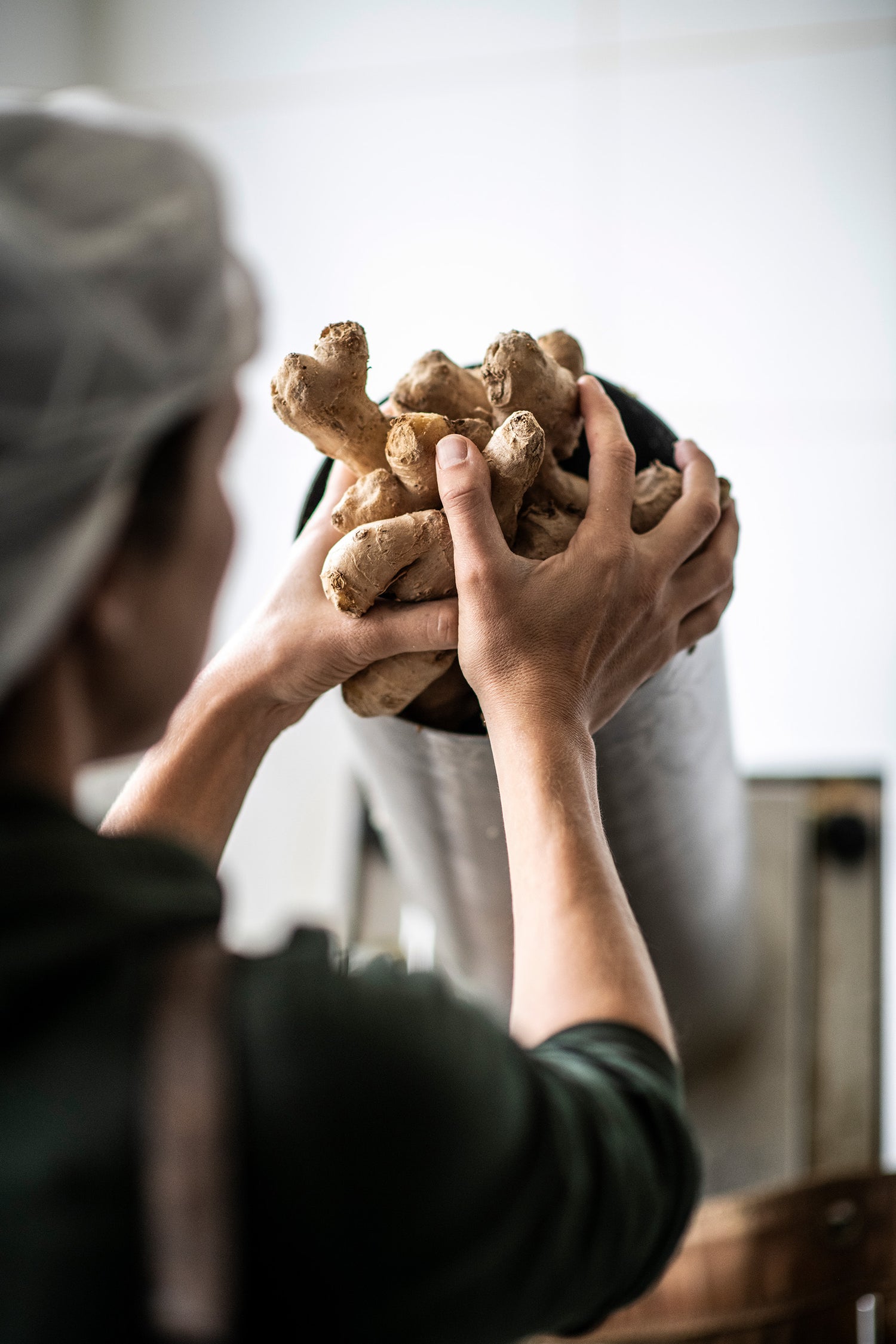 Ginger Jack's ginger facts
FOR IRRITABLE BONES (AND PEOPLE)
Ginger juice stimulates digestion, so that all unpleasant tension and your bad mood disappear in a snap .
CLEANES THE BODY(INSIDE)
Detox after a heavy weekend? With a daily shot of ginger, your body breaks down all toxins in no time.
KEEPS YOU WARM (AND HOT)
Ginger increases your blood circulation, warms your body and is one of the most widely used aphrodisiacs in the world.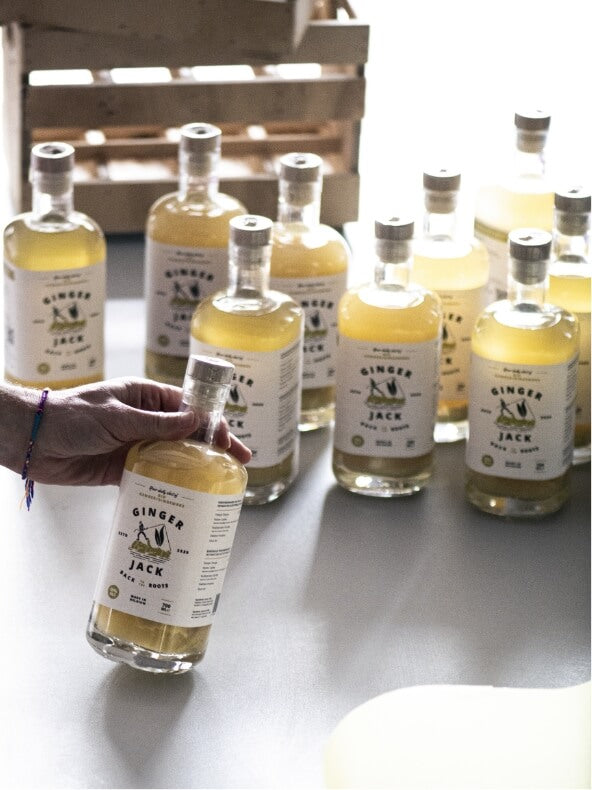 The power of ginger
MADE TO ACTUALLY DRINK
You can drink Ginger Jack pure and not diluted. A fresh shot that is really tasty and pleasantly tickles in the throat, without burning away your larynx.
A GINGER JACK A DAY…
A healthy daily portion of ginger doesn't always fit into your routine, except with Ginger Jack: your daily panacea in a tasty shot.
BACK TO THE ROOTS
We soften the sharpness of the ginger roots while retaining the freshness, so that even the pure juice is easy to drink away.
Made in Belgium, loved everywhere
Ginger Jack is brewed locally by real enthusiasts, ginger lovers who have been tinkering with the perfect ginger drink for years. You can taste that love. We don't say that, that's what our Ginger Jackaroos say worldwide.
FAQ
Is delivery free?

Our ginger juice is delivered free of charge from two bottles. Punishment hey!
When will my order be shipped?

Jack hits the road the day after your order.
How can I return a bottle?

Return? Ginger Jack is too good to send back. If there is a problem, you can always email hello@gingerjack.be .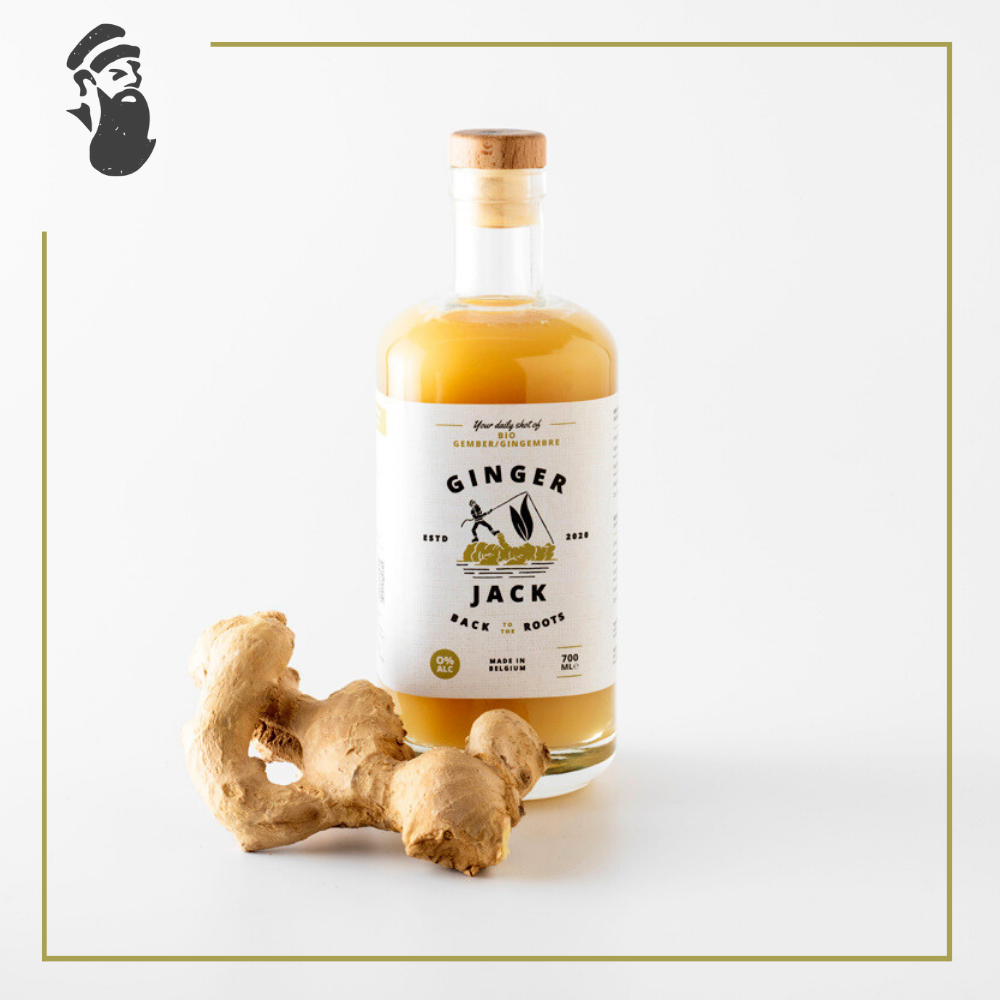 Ginger Jack 700ml
Instant natural ginger shots that you drink pure, with ice, in tea, in cocktails or mocktails.
Regular price
Sale price
23,95
Unit price
per
Sale
Sold out