Instant ginger shots as a morning boost

100% organic ginger drink

Ginger is a natural panacea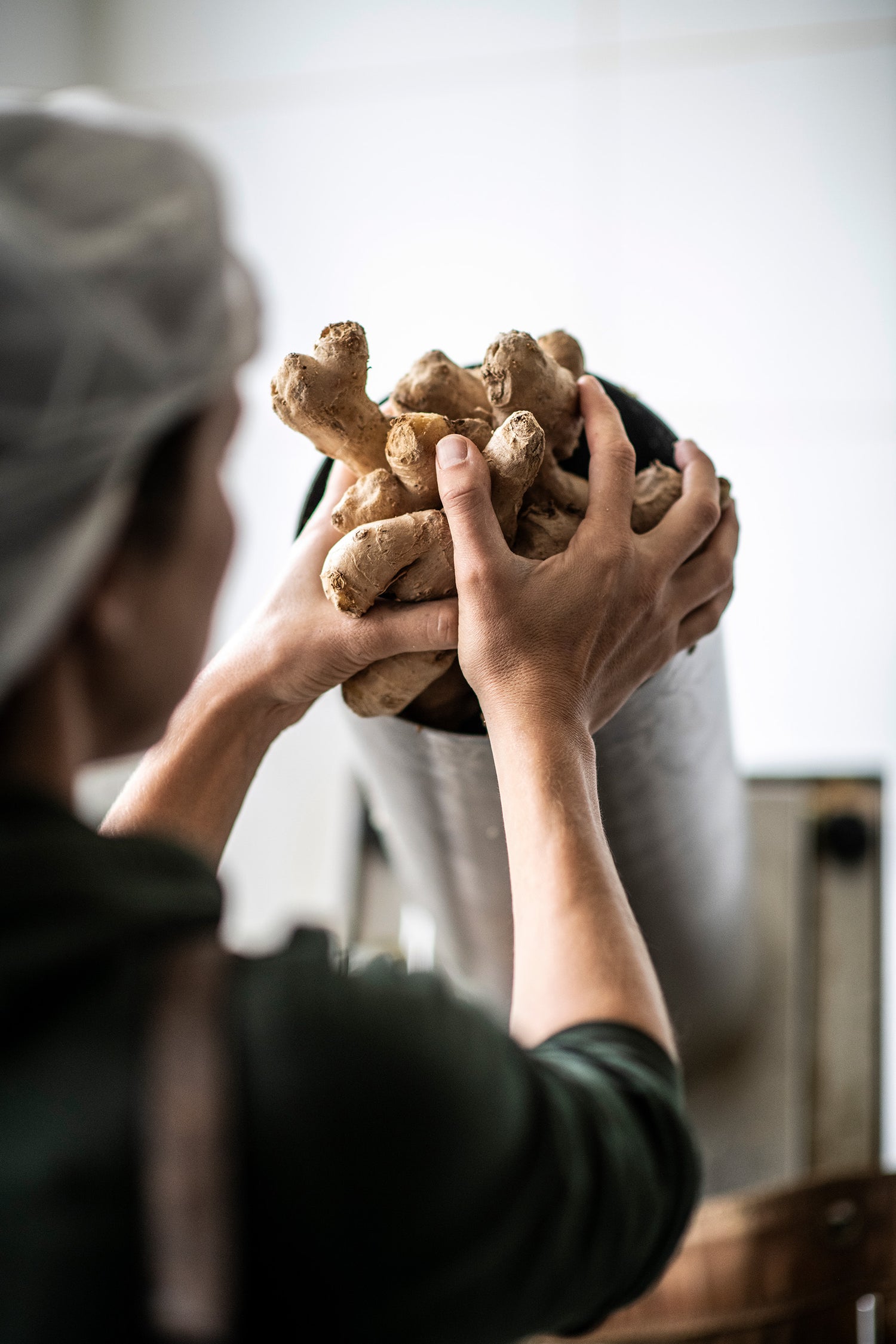 Ginger Jack's ginger facts
FOR IRRITABLE BONES (AND PEOPLE)
Ginger juice stimulates digestion, so that all unpleasant tension and your bad mood disappear in a snap .
CLEANES THE BODY (INTERNALLY)
Detox after a heavy weekend? With a daily shot of ginger, your body breaks down all toxins in no time.
KEEPS YOU WARM (AND HOT)
Ginger increases your blood circulation, warms your body and is one of the most widely used aphrodisiacs in the world.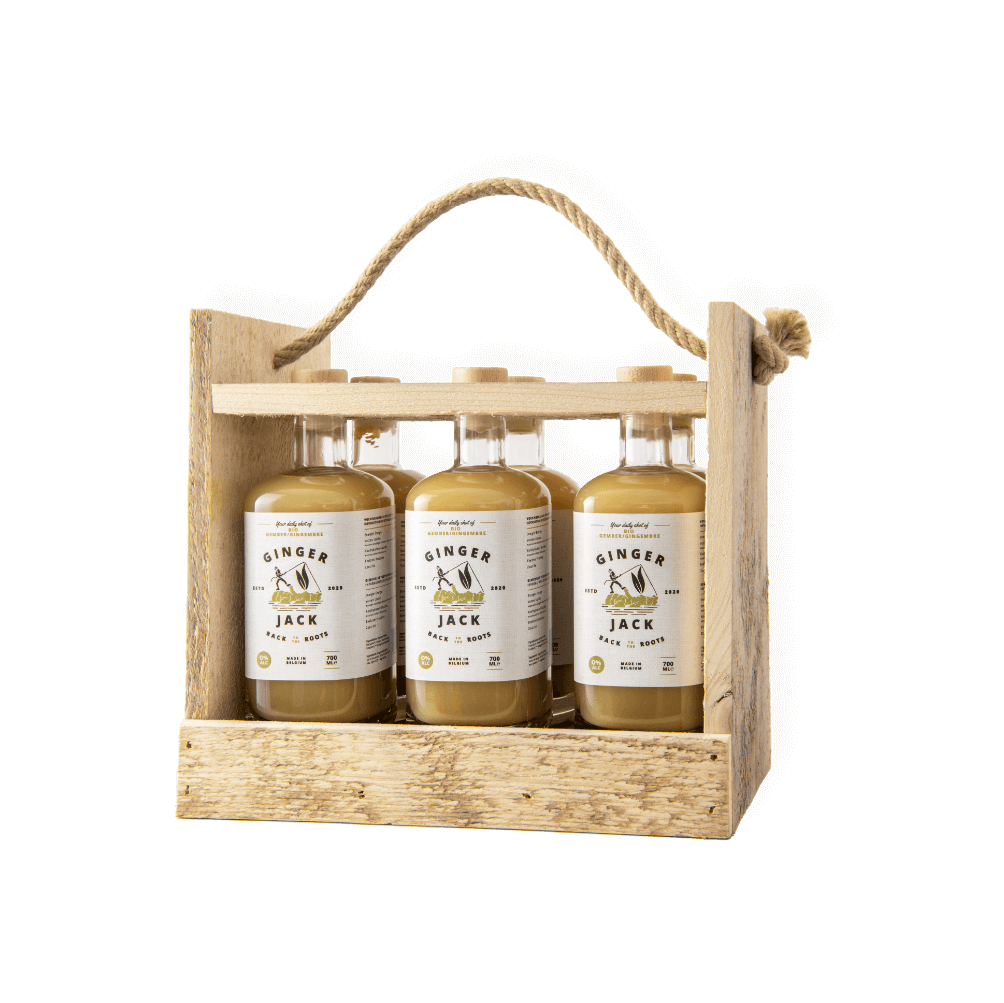 Pure ginger juice is really not tasty
To be fair, that's just not drinkable. That is why we have carefully searched for a unique formula, a balanced ginger drink that you pour in smoothly, without diluting.
MAXIMUM ORGANIC GINGER
FULLY ARTISAN PRODUCTION PROCESS
TASTY, EVEN STRAIGHT FROM THE BOTTLE
Shop Gingerjack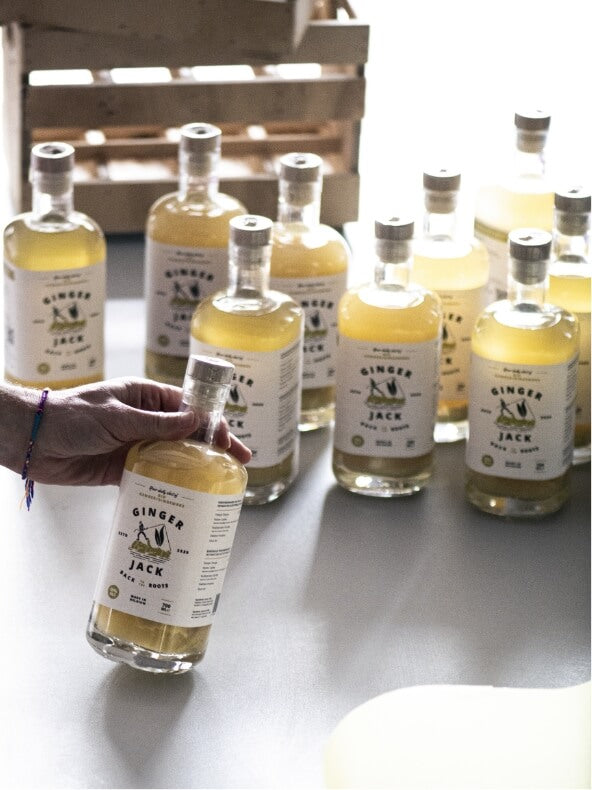 The power of ginger
MADE TO ACTUALLY DRINK
You can drink Ginger Jack pure and not diluted. A fresh shot that is really tasty and pleasantly tickles in the throat, without burning away your larynx.
A GINGER JACK A DAY…
A healthy daily portion of ginger doesn't always fit into your routine, except with Ginger Jack: your daily panacea in a tasty shot.
BACK TO THE ROOTS
We soften the sharpness of the ginger roots while retaining the freshness, so that even the pure juice is easy to drink away.
Shop Gingerjack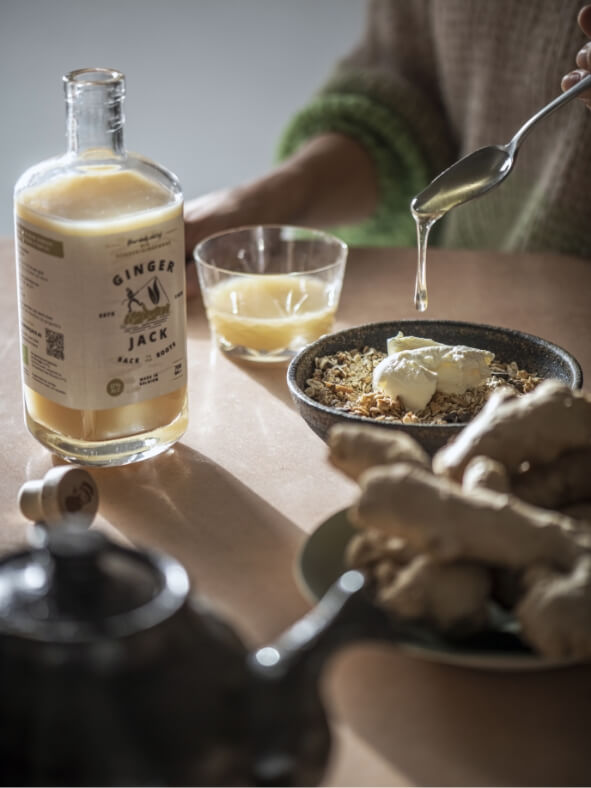 ginger power,
every hour
Kickstart the morning with a nice shot of Ginger Jack and you are launched for a whole day of enthusiasm, spirit and drive. And a mad affection for alliterations on 'g'.
Spice up your lunch
Spice up your lunch with a pure shot of Ginger Jack and turn that afternoon slump into an afternoon high! Also delicious as an invigorating lemonade with sparkling water or tonic.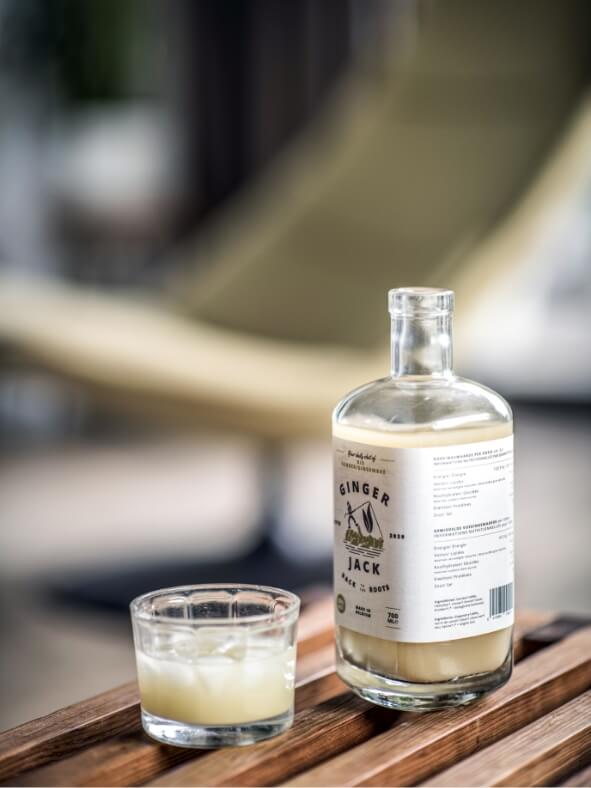 Apero time, but different
Can it ever be something else? With a delicious ginger cocktail it's summer every evening, even in winter. Ideal also to combine with a nice dinner!
Nightcap for advanced users
A drop to end the day peacefully? The soothing effect of ginger tea is exactly what you need to dive into bed as relaxed as a Nepalese Zen Buddhist. Try our recipe for a delicious sleep tea.
Hot off the press
Ginger Jack may be cold pressed, but we invariably get hot when we appear in the press. Review our listings here.
Made in Belgium, loved everywhere
Ginger Jack is brewed locally by real enthusiasts, ginger lovers who have been tinkering with the perfect ginger drink for years. You can taste that love. We don't say that, that's what our Ginger Jackaroos say worldwide.